The Kings XI Punjab have been the most inconsistent side in the Indian Premier League for the last couple of seasons. Last year too, it wasn't any different as the lads once again finished at the bottom half of the table. This poor form of theirs may also affect the ticket sales. Buy IPL tickets for Mohali and Indore online on BookmyShow. In 2018, Kings XI Punjab will play four home games in Mohali and three in Indore.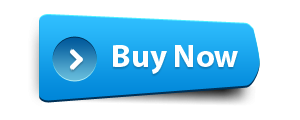 You can also book KXIP tickets at select retail CCD and Idea outlets and stadium counters from 11 am to 7 pm as shown below. It is mandatory for fans to bring a copy of their photo identity proof while purchasing tickets in stadium counters as per the direction from the Indore police and district administration.
| OUTLET NAME | ADDRESS |
| --- | --- |
| Cafe Coffee Day – Patiala | Shop no 110-111, Ground floor – New leela bhawan |
| Cafe Coffee Day – Jalandhar | arab Multiplex, Jalandhar- Amritsar Highway GT Road, Pathankot By Pass |
| Cafe Coffee Day – Ludhiana | 13, Main Sarabha Nagar Market |
| Cafe Coffee Day – Mohali | Phase 3A , Sec- 53 |
| Cafe Coffee Day – Chandigarh | SCO 35 SECTOR 11D |
| Cafe Coffee Day – Chandigarh | Sector -16D Chandigarh, SCO No- 38 P Sector 16D |
| Cafe Coffee Day – Chandigarh | SCO – 27—Sector – 41 D |
| IDEA – Chandigarh | SCO-495,Sector 35 C |
| IDEA – Mohali | SCO-20, Phase 5 |
Kings XI Punjab Ticket Prices
Getting tickets as early as possible for the home games will be a smart choice. KXIP ticket booking for important games against arch rivals and star studded Delhi Daredevils should be done as soon as possible.
The Kings XI Punjab haven't had the best of campaigns in the IPL over the years and this time they went into the auction looking to do a lot better. With their owners looking to go after most of the top players in the auction this season, they did manage to assemble a good team for the season.
IPL Kings XI Punjab team players name 2018 list is placed here.
After retaining Axar Patel before the auction, they brought in R Ashwin as their top off-spinner and followed it up with the likes of Yuvraj Singh, who is originally a Punjab player, KL Rahul, who was paid a fortune to get selected in the auction and is one of India's top T20 players and David Miller, who has played for KXIP in some of the previous seasons as well.
Among other players who will feature in the IPL 2018 for the Kings XI Punjab are Marcus Stoinis, who was a part of the squad last season too, Manoj Tiwary, Mohit Sharma but two of the biggest sign-ups for different reasons are Aaron Finch – who has played for the Gujarat Lions – and Mujeeb Zadran, an Afghan player who made it to the side on the back of some excellent showing at the international level.
That said, the one player who will bring the crowds to the stadium could be Chris Gayle. Gayle wasn't picked in the first couple of attempts but when he was finally brought in by Punjab, it could have been the buy of the tournament at its base price.
And if you are looking to buy the Kings XI Punjab tickets for this 11th season of the tournament to be able to watch your team live in the stadium, then this could be a good time to look for options as Gayle looks to resurrect his career.
Buy Kings XI Punjab Jersey Online
Other than that, this could just be Kings XI Punjab's year in the Indian Premier League. The team had been allotted 2 home grounds this year – Punjab cricket association stadium in Mohali and Holkar Cricket Stadium in Indore which is their secondary home ground.
Watching the Kings XI play in their own backyard at the PCA stadium in Mohali, Chandigarh is a breathtaking experience as the pitch somehow manages to throw up thrilling and high scoring games. All IPL enthusiasts would want to see Yuvraj Singh, David Miller and the rest rip apart the opposition bowling.
Fans should support them and hence waste no time and purchase your match tickets soon. Do you think the Kings XI Punjab can step up to the challenge this season? If so, rush and purchase your set of match tickets for all their away and home matches. Kings XI Punjab would be hoping for a massive improvement in performance in the upcoming season. Kings XI Punjab ticket booking ipl 2018 and KXIP tickets price details are placed above.
Kings XI Punjab 2018 (Home Games)
Kings XI Punjab IPL schedule 2018 is placed below.
| Date | Time | KXIP Fixtures |
| --- | --- | --- |
| 15 April (Sunday) | 8 pm | Kings XI Punjab vs Chennai Super Kings |
| 19 April (Thursday) | 8 pm | Kings XI Punjab vs Sunrisers Hyderabad |
| 23 April (Monday) | 8 pm | Kings XI Punjab vs Delhi Daredevils |
| 4 May (Friday) | 8 pm | Kings XI Punjab vs Mumbai Indians |
| 6 May (Sunday) | 8 pm | Kings XI Punjab vs Rajasthan Royals |
| 12 May (Saturday) | 4 pm | Kings XI Punjab vs Kolkata Knight Riders |
| 14 May (Monday) | 8 pm | Kings XI Punjab vs Royal Challengers Bangalore |