Book IPL RR match tickets online via Bookmyshow
The Rajasthan Royals will return to the Indian Premier League fold this season after having been suspended for the previous two and much like the CSK, all eyes will be on them and how they go about their business. If you are a Rajasthan Royals fan, then you can buy their tickets for this edition of the IPL using the methods mentioned here. Rajasthan Royals tickets online booking and retail outlets details will be placed here.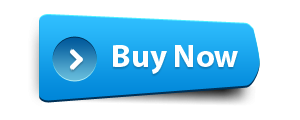 Rajasthan Royals Ticket Prices
Steve Smith was retained as their only player before the auction but that also allowed them a huge kitty going into the auction. And they look to have ensured they have brought in a few good quality players with both, the bat and the ball.
Ajinkya Rahane returns to the fold after having played for Pune in the previous seasons, and he would be opening the innings, mostly with Sanju Samson. Again, the keeper-batsman Samson played for the Royals before they were suspended and his return would add to the continuity of the side.
RR Players List 2018 is placed here
The biggest signing of the season for the Royals, however, has to be Ben Stokes, who was declared the player of the tournament last year. The all-rounder has had his issues off the field but there's no doubting his cricketing quality whatever the format of the game and that should keep Rajasthan in a good stead.
Also joining the side from overseas are Jos Buttler and D'Arcy Short, two hard-hitting batsmen in their own right and it could get interesting if the captain has to choose between them. By current form, Short might get a nod ahead of Buttler.
From among the Indian cricketers, Rahul Tripathi had a good season for Pune last year and could make the difference while the bowling will lie in the hands of Dhawal Kulkarni and Jaidev Unadkat, two bowlers whose stocks have ebbed and flowed in recent times.
Buy Rajasthan Royals Jersey Online
The Royals in Blue of the Indian Premier League won the inaugural Indian Premier League after which they have played well, but haven't managed to win the title. They will be hoping that their all-rounders will click and help them qualify for the eliminators. It now remains to be seen whether their other Indian cricketers will be able to step up the plate now given the solid foundation they have in the squad in terms of foreign options. If you want to watch all these players live from the stadium in Jaipur, then get your RR tickets as soon as they are released! IPL 2018 tickets booking for Rajasthan Royals details is placed above.
Rajasthan Royals Schedule 2018 (Home Games)
Rajasthan Royals IPL schedule 2018 is placed below.
| Date | Time | RR Fixtures |
| --- | --- | --- |
| 11 April (Wednesday) | 8 pm | Rajasthan Royals vs Delhi Daredevils |
| 18 April (Wednesday) | 8 pm | Rajasthan Royals vs Kolkata Knight Riders |
| 22 April (Sunday) | 8 pm | Rajasthan Royals vs Mumbai Indians |
| 29 April (Sunday) | 4 pm | Rajasthan Royals vs Sunrisers Hyderabad |
| 8 May (Tuesday) | 8 pm | Rajasthan Royals vs Kings XI Punjab |
| 11 May (Friday) | 8 pm | Rajasthan Royals vs Chennai Super Kings |
| 19 May (Saturday) | 4 pm | Rajasthan Royals vs Royal Challengers Bangalore |