Book IPL RCB match tickets online via Bookmyshow
IPL Royal Challengers Bangalore team 2018 tickets booking details is placed here. The Royal Challengers Bangalore team have always been one of the glamorous sides to look out for. They have some of the world's top T20 players. The IPL tickets Bangalore 2018 online booking will be made available on Bookmyshow. You can also buy Royal Challengers Bangalore tickets 2018 at select retail outlets in select locations (shown below) from 10:00 AM to 06:00 PM.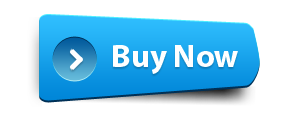 RCB Tickets Buy Online
The fans who are unable to purchase the RCB tickets Bangalore online or from the mentioned retail outlets can get them from the stadium on both match days as well as non-match days. From last year, it was mandatory for fans to produce their Aadhaar card copy and give fingerprint impressions while purchasing tickets in Bengaluru. Even tickets purchased online will require the customers Aadhaar number and give their fingerprint impression at the time of ticket collection.
Royal Challengers Bangalore Ticket Prices
IPL tickets price in Chinnaswamy stadium Bangalore is placed below;
| RCB Tickets 2018 Stands | Price | Available at Gates |
| --- | --- | --- |
| Kingfisher – E Executive Lounge | Rs 11,000 | Box office 1 (Gate no. 16-17) |
| Lloyd – Pavilion Terrace | Rs 9,000 | Box office 1 (Gate no. 16-17) |
| Gionee – P1 Annex | Rs 5,000 | Box office 1 (Gate no. 16-17) |
| Lloyd – Fan Terrace N | Rs 4,000 | Box office 1 (Gate no. 16-17) |
| Himalaya Men – D Corporate | Rs 2,300 | Box office 2 (Gate no. 18-19) |
| Jio – B Lower | Rs 2,300 | Box office 2 (Gate no. 18-19) |
| Gionee – A Stand | Rs 1,700 | Box office 2 (Gate no. 18-19) |
| Gallery Stands ( G lower (1), G lower (2) and G upper) | | Gate No 2 |
| Online ticket booking Redemption Counter | | Gate no 4 |
For a team that has such a brilliant set of players over the years, it's surprising to note they are yet to win an IPL title. They will look to change that around in this season with a Virat Kohli-led squad that has a much better balance of batting and bowling line-up. And if you are one of those fans hoping they would win the IPL, think this could just be their season.
IPL RCB team 2018 players list is placed here
Kohli will have AB de Villiers and Sarfaraz Khan for the company, both of whom were retained by the side before the auction but what's interesting to note is they let go of Chris Gayle this season. While that did happen, the Bangalore tactics with their batting haven't changed with their decision to bring in two of the hardest hitters in the game in white-ball cricket in the form of Brendon McCullum and Quinton de Kock. Kohli is known to be an aggressive captain, and if he can manage to get his players pumped up for the games, we could see them pushing for a top spot. They are a team that is very difficult to beat at home, and they will be hoping to do well on their travels.
They have one of the most feared batting lineups in the form of Virat Kohli, Brendon McCullum, and AB de Villiers. These three can take the game away from any team in a span of five overs. It needs to be seen though if both McCullum and de Villiers make the playing XI given the bowling has been strengthened by the inclusion of England all-rounder Chris Woakes, spinner Moeen Ali and Aussie fast bowler Nathan Coulter-Nile.
How to buy Royal Challengers Bangalore jersey online?
Where Royal Challengers Bangalore have also struggled is their batting has often been top-heavy, and when they lose a couple of wickets, things have become difficult. To that effect, they need their surprise retention Sarfaraz Khan to do well in the middle along with overseas all-rounder Colin de Grandhomme who has shown in the past he can hit the long ball.
The one player who could be a solution to their late-order performance is Washington Sundar who can add the batting and bowling to their side – he can bat at five or six, and send down a few overs of off-spin including opening the bowling as well. If this team cannot challenge the others for the IPL title, then one cannot be sure what kind of a side will be able to do that.
Royal Challengers Bangalore Schedules
The Kohli – de Villiers pair is something which the fans will eagerly wait for next season. There is no telling when the records will be broken, and new ones will be made by the side. So make sure you try to catch the action live in the stadium, as we bring you the latest on the ticketing front.
The home ground for the franchise in Bengaluru is the M. Chinnaswamy Stadium that can seat a total of 36,760 fans when full. Indian number three batsman, Virat Kohli is their captain while they are coached by Kiwi spin legend, Daniel Vettori.
With bowling being their main concern to solve from the previous year, they've already made amends to by spending big in the recently concluded auction. They managed to get experienced overseas players namely Chris Woakes, Moeen Ali and Nathan Coulter-Nile.
Royal Challengers Bangalore are one of those sides who have always looked good throughout all seasons – except in the first edition – but never gone on to win the title. That is a bit of a surprise because they not only have an excellent set of batsmen and bowlers but also have a tremendous fan following supporting their team. They will look to win the tournament this year.
Interestingly, given the kind of support the Bangalore side usually has from all around the country, there are many cricket fans who look to watch their games in other cities. So don't miss your chance to buy ipl Bangalore tickets online now. RCB ipl tickets online details is placed above.